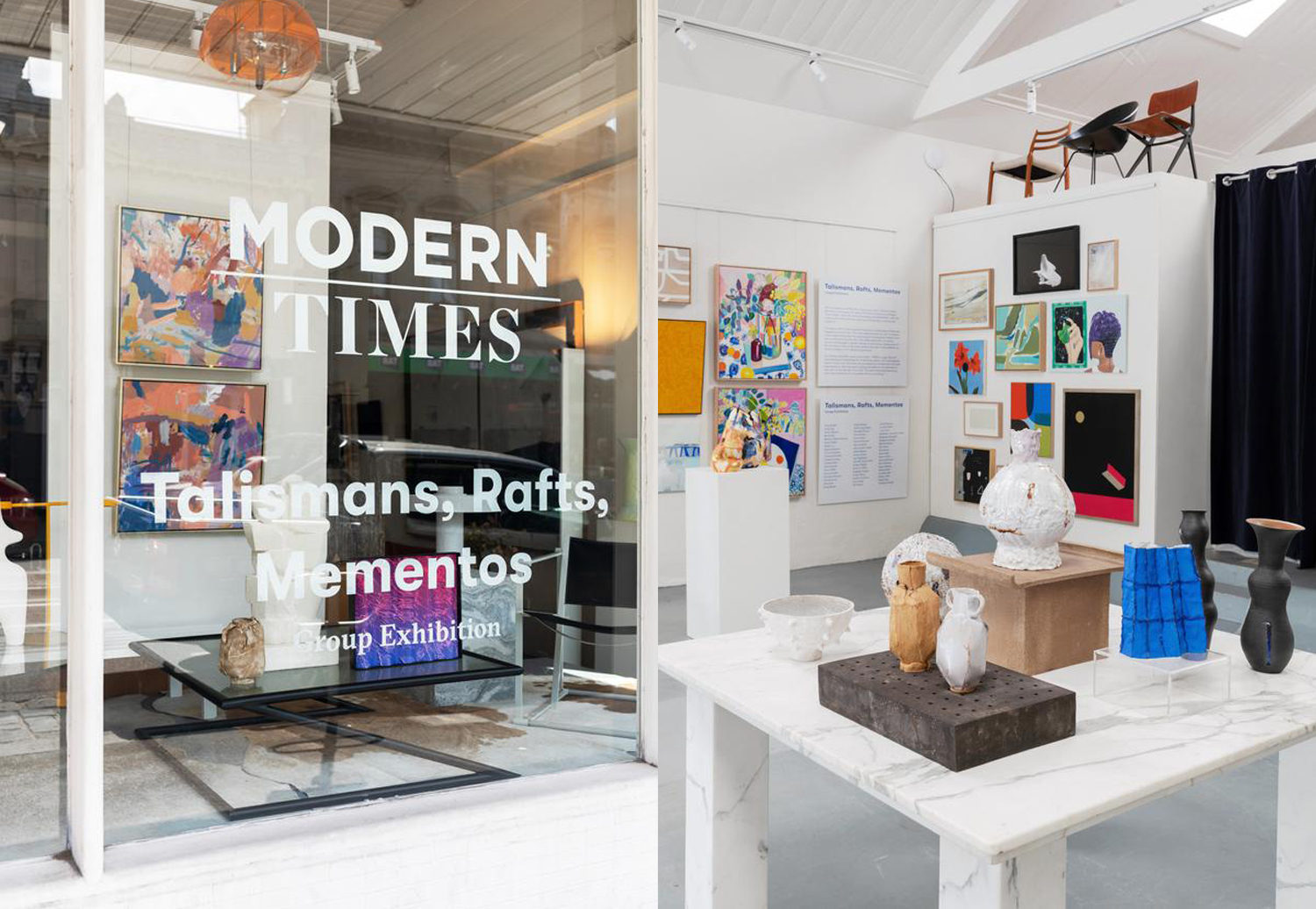 Talismans, Rafts, Mementos
Modern Times, Fitzroy
November 19 – December 10 2020
Talismans, Rafts, Mementos, showcases the work of the entire community of Modern Times artists – both new and old, emerging and established – with over 150 works by 57 artists that span painting, photography, ceramics and sculpture.
Throughout 2020 artists used their practice to make sense of what was happening around them. Talismans, Rafts, Mementos celebrates this rich vein of creative output representing both the psychological and physical artefacts that have surfaced during this time.
From deep exploration of isolation, trauma and struggle to gentle musings on just having a slower pace of life and time to explore personal interests, the work in this exhibition reflects the spectrum of individual experience.
"I once perceived that I knew what would occur next week, now I'm certain that every day is in flux. In Flux is a memento to a change in self, a change in mindset, a reminder to allow me to evolve organically".
Exhibition Photography by
Elise Scott
In Flux Photography by Trent Gyss