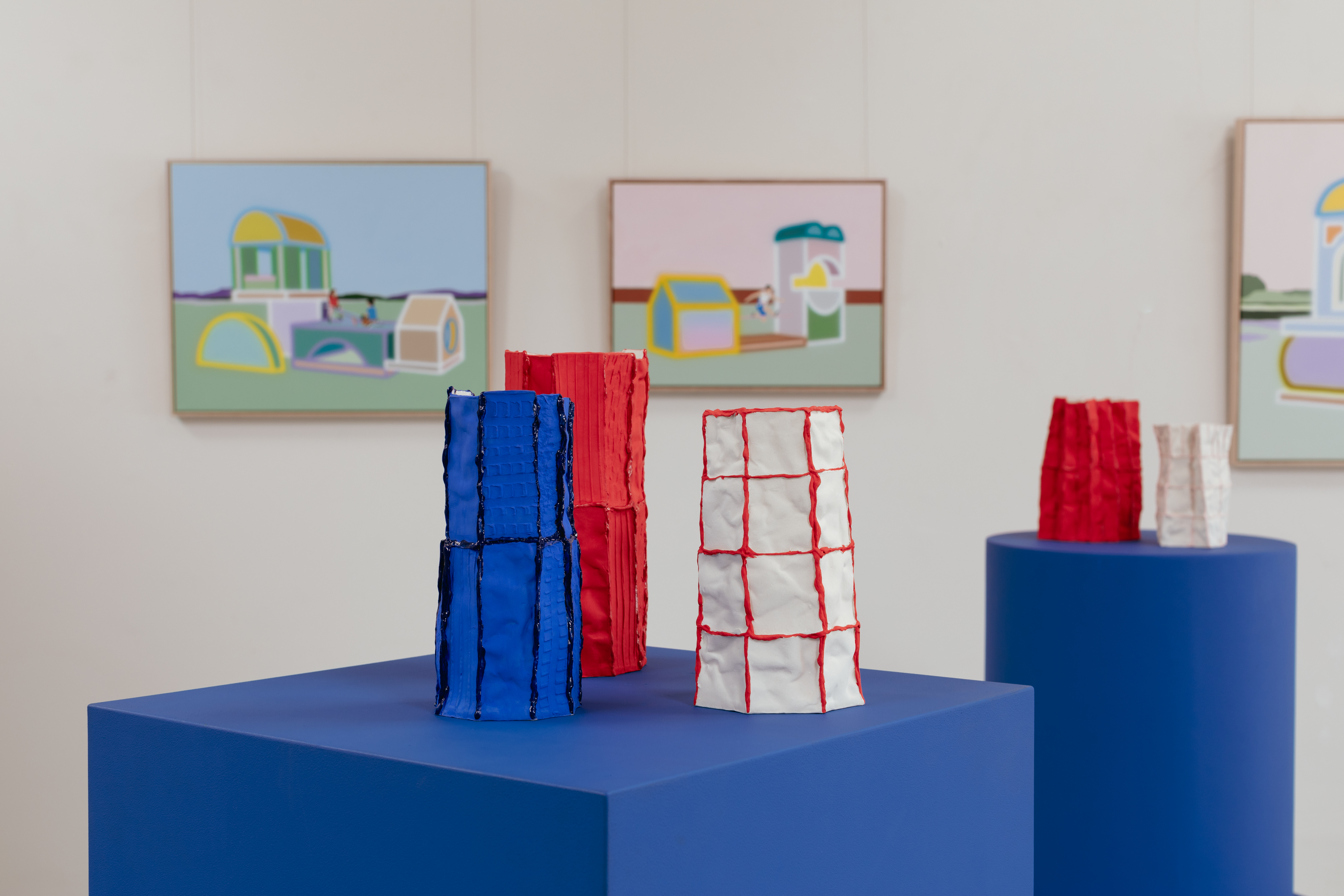 Vivid Nostalgia
Lucy Tolan & Yan Guo
Modern Times, Fitzroy
April 28 – May 10 2022
Vivid Nostalgia is a joyful collaboration between the two Naarm (Melbourne) based artists exploring architectural forms within the context of memories, both real and imagined. The sublime works merge abstraction with realism through basic geometric forms, while simultaneously capturing the organic nature of human touch and interaction.
Guo's
work explores the concept of memories and the preservation of observations – the convergence of hard and soft edges using both traditional brush strokes and airbrushing techniques creates both precision and haziness, an analogy for the nature of memories and our handling and recollection of them in the future.
In response,
Tolan's
sculptural vessels are formed in porcelain paper clay and held together by her signature seams. She creates tension and harmony through the employment of new textures and emphasised surfaces to unify the different panels despite the juxtaposed materiality. The resulting surfaces are reminiscent of concrete constructions, and realised in a playful scale.
Tolan
and
Guo's
shared vision of whimsical constructed environments and experiences are bought to life in Vivid Nostalgia; the fantastical colour palette ranges from subdued tones to vivid hues, adding to the heightened reality, or dream-scape, of the artists' creative worlds.
Read more about the exhibition here
Exhibition Photography by
Elise Scott
Artwork Photography by Janelle Low